OFFICIAL SELECTION FOR MATTER OF ACT COMPETITON
Screenings
Movies That Matter Film Festival
The Supreme Price has been selected for Amnesty International's main film competition programme, A Matter of ACT, which consists of ten special documentaries about human rights defenders. These impressive portraits of human rights defenders throughout the world show their brave fight against injustice and oppression. The films also show what great dangers and threats these activists have to face to do their work.

UNITED NATIONS CINÉ ONU PROGRAMME WILL SCREEN THE SUPREME PRICE ACROSS EUROPE
Screenings
UN CINÉ ONU Programme
UK, Austria, Belgium, Germany and Luxembourg
CINÉ ONU is one of the United Nations' most successful outreach initiatives in Europe involving screenings of highly acclaimed, award-winning films and documentaries relevant to a specific UN issue, followed by a Q&A with reputed speakers. Screenings of The Supreme Price will take place Feb/March, 2015.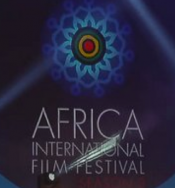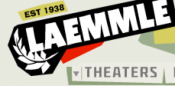 THEATRICAL RELEASE OF THE SUPREME PRICE
Screenings
at The Quad in NYC and Laemmle's Music Hall in LA, October 3rd-10th.

EUROPEAN PREMIERE, THE SUPREME PRICE
Screenings
The Supreme Price to screen in competition at Raindance Film Festival
The Supreme Price will have its UK Premiere in London at Raindance Film Festival on Wednesday, October 1st, the anniversary of Nigeria's Independence.
Filmmaker Joanna Lipper will be present for a Q & A moderated by Nadia Denton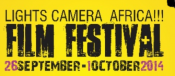 THE SUPREME PRICE TO PREMIERE IN NIGERIA
Screenings
LIGHTS, CAMERA, AFRICA! FILM FESTIVAL
Screening will be co-presented by I-Rep, the Ford Foundation and Mainframe Productions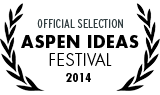 Filmmaker Joanna Lipper in Person at The Nantucket Film Festival (June 26th - June 29th)
Filmmaker Joanna Lipper in Person at The Nantucket Film Festival The Supreme Price will screen at Bennett Hall June 26th at 2pm and June 29th at 12:30pl Q & A with filmmaker to follow screening.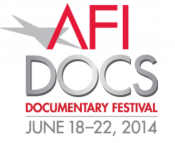 Joanna Lipper and Hafsat Abiola in person at AFI DOCS Friday June 20th at 9pm and Sunday June 22nd at 6pm!!
Tonight at 9:00 p.m. and Sun June 22 at 6:00 p.m. - Joanna Lipper and Hafsat Abiola will appear in person for a Q&A following the AFI Docs screening of the The Supreme Price at AFI Silver Theatre. Purchase tickets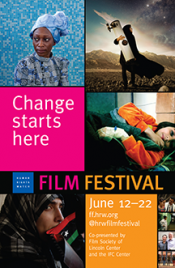 Pages