the supreme price images
The images above are available for download (click thumbnail to download). Each image is high resolution (at least 7 inches tall at 300 DPI) and is compressed as a .zip file. To uncompress, use WinZip or other similar application. Captions (left and middle): "Photographs by Joanna Lipper from the documentary film The Supreme Price"; (right) "Kudirat Abiola, Leader of The Pro-Democracy Movement in Nigeria".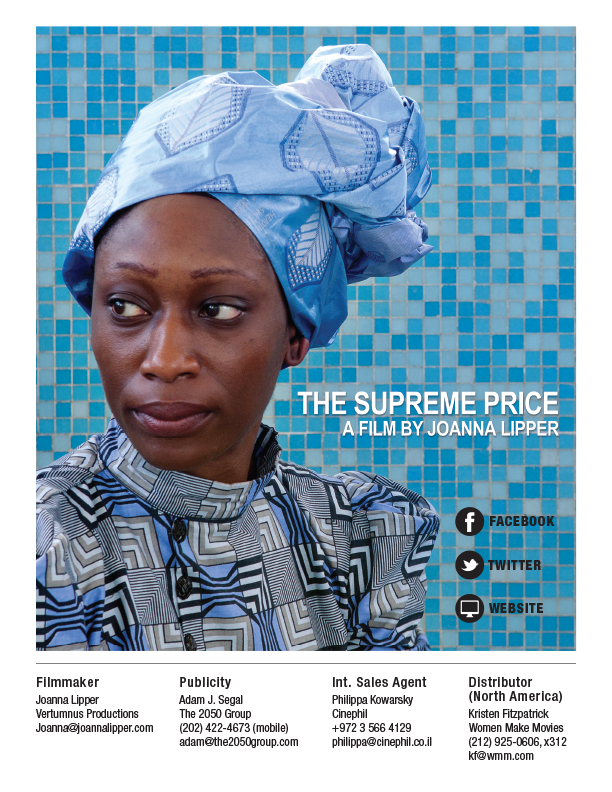 Film poster
Film Poster (Hi Res)
Film Poster (Low Res)
filmmaker images

  Photo credit: Daymion Mardel

Photo Credit: Joyce Ravid

  Photo credit: Petra Romano
Caption: "Joanna Lipper, Producer and Director of The Supreme Price" 
Media inquiries re. The Supreme Price:
Alex Rowley/ARPR (UK/Europe) -  alex.rowley@ar-pr.co.uk