AFRICAN STUDIES CENTRE, UNIVERSITY OF OXFORD PRESENTS A LECTURE BY DR. JOANNA LIPPER, PhD
Lectures
AWAKE IN THE PLACE WHERE WOMEN DIE: Reflections on Representations of Emotional and Physical Violence
Investcorp Auditorium, St. Antony's College, University of Oxford
Dr. Lipper will share her insight and unique perspective on the assassination of Nigerian pro-democracy and human rights activist, Kudirat Abiola, as represented in her award-winning documentary The Supreme Price. She will then present the works of other filmmakers, photographers and artists from Africa and around the world, looking back at representations of emotional and physical violence against women historically as well as in the present day. She will discuss her current work with Nigerian collaborators on the representation of gender and violence in the development of a musical film adaptation of the internationally acclaimed Nigerian novel, Stay With Me, by Ayobami Adebayo. Positions and points of view of victims, perpetrators, activists and bystanders will be addressed. The artist's and visual storyteller's capacity to inspire attitudinal, societal, behavioural and policy changes through the use of a range of multimedia techniques and narrative strategies will be at the heart of a discussion moderated by Nadia Denton following the lecture.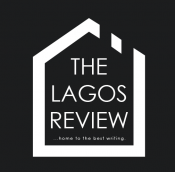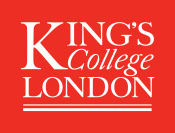 SCREEN & FILM RESEARCH METHODS TODAY
Event
SCREEN STUDIES GROUP CONFERENCE / PHD TRAINING DAY AT KINGS COLLEGE LONDON
Safra Lecture Theatre, King's Building, Strand Campus
Panel Discussion: THE AV/PHD - featuring Dr. Joanna Lipper (SOAS) and Professor Tony Dowmunt (Goldsmiths). Screening of The Supreme Price followed by Q&A with filmmaker Joanna Lipper moderated by Dr. Lindiwe Dovey (SOAS).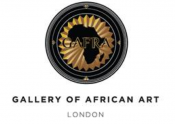 EXHIBITION IN LONDON TO FEATURE PHOTOGRAPHS & ARTIST TALK BY JOANNA LIPPER
Event
THE POWER OF ONE WOMAN: Works by Chief Nike Davies Okundaye and Photographs by Joanna Lipper
Gallery of African Art, 45 Albemarle Street, London W1S 4JL
The Gallery of African Art (GAFRA) is pleased to present The Power of One Woman, an exhibition of works by the internationally acclaimed Nigerian artist Chief Nike Davies-Okundaye. This exhibition will also showcase never-before-seen photographs by Joanna Lipper, revealing new, groundbreaking dimensions of Nike's multi-faceted identity as a Yoruba Chief, daughter, mother, wife, artist, teacher, and social entrepreneur.
Exhibition runs 11 December, 2015 - 6 February, 2016. Artists' Talk: 12th December 2015, 2:00pm - 4:00pm.
GAFRA Opening hours: Monday to Friday 10am-6pm and Saturday 11am-5pm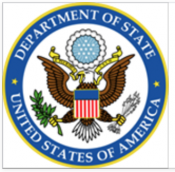 AMBASSADOR CATHERINE RUSSELL PRESENTS THE SUPREME PRICE, A FILM BY JOANNA LIPPER
Screenings
FORUM ON WOMEN, ELECTIONS & FOREIGN POLICY
U.S Department of State, Washington D.C.
As part of the Women and Foreign Policy series, Ambassador-at-Large for Global Women's Issues Cathy Russell will convene experts, politicians, and practitioners to examine the global state of women in politics and to explore the best ways to empower women in elections. Excerpts from Joanna Lipper's film The Supreme Price will be used to spark discussions.


THE SUPREME PRICE WILL BE BROADCAST IN 49 COUNTRIES ACROSS SUB-SAHARAN AFRICA ON AFRIDOCS
TV/Radio/Webcasts
The Supreme Price will be broadcast on AFRIDOCS in 49 African Countries on October 1st Anniversary of Nigeria's Independence
ED (DStv channel 190) and GOtv (channel 65)
AFRIDOCS - Weekly Broadcast Times/sub-Saharan Africa
Thursday evenings primetime, Sunday all day repeats
4:55 p.m. Cape Verde Time
5:55 p.m. Greenwich Mean Time (Mauritania to Benin)
6:55 p.m. West African Time (Niger to Namibia)
7:55 p.m. Central African Time/South Africa Standard Time
8:55 p.m. East African Time (Sudan to Tanzania)
9:55 p.m. Seychelles Time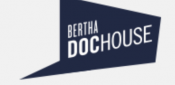 OFFICIAL SELECTION FOR MATTER OF ACT COMPETITON
Screenings
Movies That Matter Film Festival
The Supreme Price has been selected for Amnesty International's main film competition programme, A Matter of ACT, which consists of ten special documentaries about human rights defenders. These impressive portraits of human rights defenders throughout the world show their brave fight against injustice and oppression. The films also show what great dangers and threats these activists have to face to do their work.
Pages